Team Spotlight: Account Manager
Meet Maisie, our Account Manager
We caught up with Maisie to find out more about her role as a Live-in Account Manager. Maisie is responsible for ensuring our live-in packages are running smoothly and that both service users and care workers are happy and well looked after.
Hi Maisie, can you tell us about your key responsibilities as Account Manager?
In my role as a Live-in Account Manager, I have the challenge of ensuring that every live-in package is seamlessly matched with the perfect care worker of choice.  I am responsible for coordinating and covering any breaks that our care workers may require, guaranteeing uninterrupted care throughout the day. I also personally visit our Service Users, their families and our outstanding care workers, to help facilitate strong relationships and ensuring their needs are met. 
Beyond the daily tasks, it is also important to monitor and ensure that we are providing a safe and secure service. In order to do this,  it is important in my role to spend time collaborating with a team of multi-disciplined professionals. Together, we strive to deliver an environment where exceptional care is developed.
How did you get into this role?
Joining Abbot's Care in 2022, I began as a reablement coordinator focused on empowering individuals to regain their independence. I was keen to develop my knowledge and exploration of my skills and aspirations with my Operations Manager has led me to become an Account Manager within the company.
My new role, as an Account Manager enables me to broaden my skill set and develop my personal and professional development. I'm really enjoying the opportunity learn new things on a daily basis and solve new challenges!
"I feel really proud that the work I do everyday is having a positive impact on our service users and care workers lives."
Maisie, Account Manager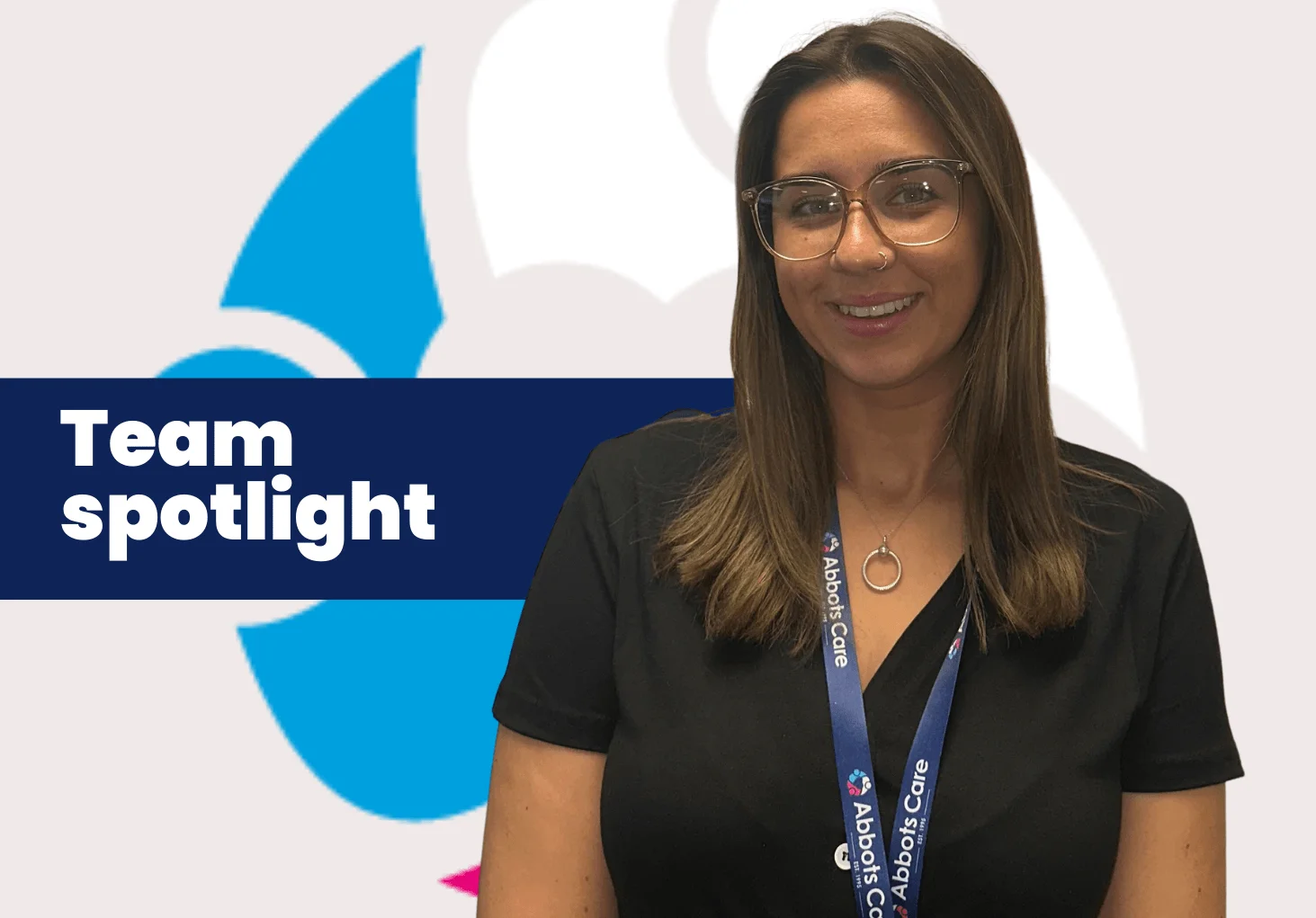 How long have you been with Abbots Care?
I have been with Abbots Care since 2022. Before joining Abbots Care I was a care coordinator for another company. I also completed care calls on a daily basis. As Account Manager, I still try to ensure I complete care calls when possible. I feel this is important and it is what I love doing best.
What skills would you say are key to being successful in your role?
To be successful within my role I believe it is important to be passionate, caring and empathetic.
Also having the ability to work well with others, accept and understand constructive criticism and lastly, remain calm under stressful and challenging situations.
Can you tell us what you love most about your role?
I love that my role involves different challenges each day and allows me to make a positive difference to individual's lives. It is heart-warming to know that the work I do is allowing service users to stay in their homes where they feel most comfortable and happy with the support of a live-in care worker.
What does a day in your work life look like?
My days are spent both working in the office and being out in the community, which I feel is key to allowing me to make a meaningful impact.  My office days are diverse and primarily dedicated to allocating rotas and conducting welfare calls, where I extend a compassionate ear and offer support to those who rely on our services. In addition, I'm also responsible for arranging meetings with our dedicated care workers, providing them with a platform to express ideas and feedback to ensuring they feel valued and motivated.
When I have the opportunity to be in the community I spend time dedicated to supporting care handovers and meeting with other care professionals involved in supporting our live-in Service Users to ensure that we provide a seamless and well led service.
What are your hobbies/interests outside of work?
Outside of work I like to spend a lot of time with family and friends. I also enjoy shopping and travelling.